Oslo 
ช่วงสุดสัปดาห์ Nov 18-19, 2017  Kristen และ เพื่อนสนิท Lindsey  Byrnes
ไปร่วมงานเทศกาลดนตรี Corona Capital ที่ Mexico City ประเทศ Maxico
และ จากนั้น วันที่ 20 Kristen ได้ไปที่ มูลนิธิ 'Black Jaguar White Tiger Foundation'
ซึ่งเป็นสถานที่ดูแลและอนุบาลสัตว์ป่า เสือ สิงโต ดำเนินการโดยสัตวแพทย์ Dr. Mario Macias
 .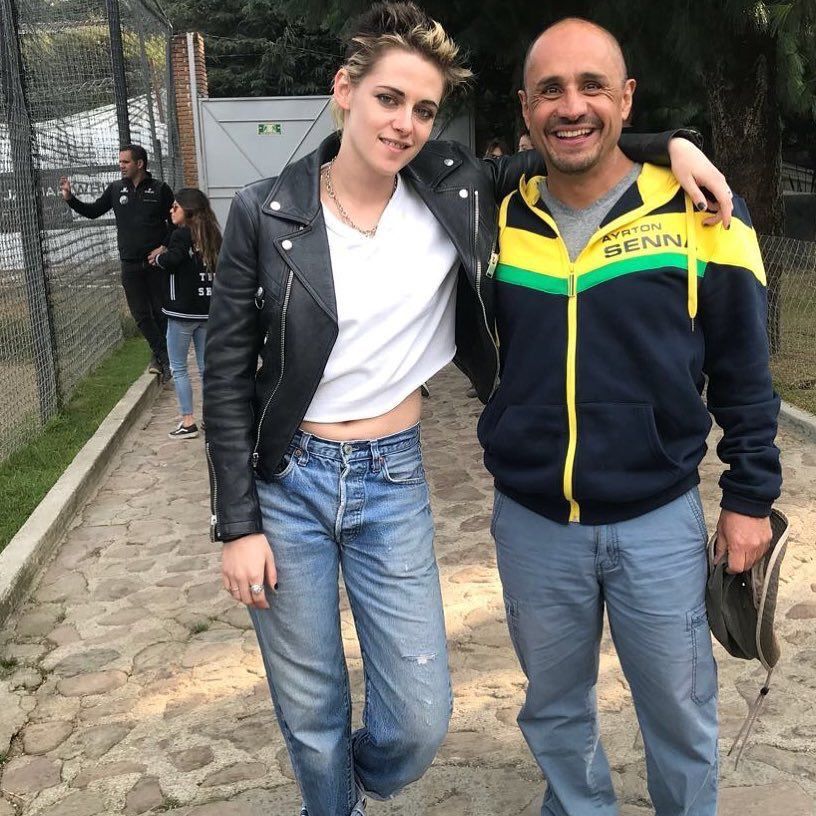 "Super nice gal #kristenstewart #blackjaguarwhitetiger #vetsjob #lovemyjob"
/
Fan Photos จากเทศกาลดนตรี Corona : Nov 19, 2017
Kristen เอาโทรศัพท์ของแฟนคลับคนนี้มา Selfie ให้เอง ถ่ายแบบไม่นับ จึงออกมาเบลอเช่นนี้
/
Fan Videos
Kristen last night at Corona Capital (Mexico City) with Lindsey Byrnes and Romy (The XX) pic.twitter.com/4iqJcBycNK

— TeamK (@TeamK_1) November 20, 2017
RT@estefirifis Best. Weekend. Ever @CoronaCapital Ciudad de México Autódromo Hermanos Rodríguez #KristenStewart #thexx https://t.co/6jkjgDdqn3 pic.twitter.com/xbwxxn39h8

— Anna R. (@A_nchena) November 21, 2017
 .
Kristen & Lindsey at the Frida Kahlo museum
.
Source : Dr.Mario Macias|@balbinaxgarza |@vivianagarza |@TeamK_1
|@estefirifis |instagram |@A_nchena |balbinaxgarza
/
.
/