Bangkok @ 11:00 BKKLT

/
/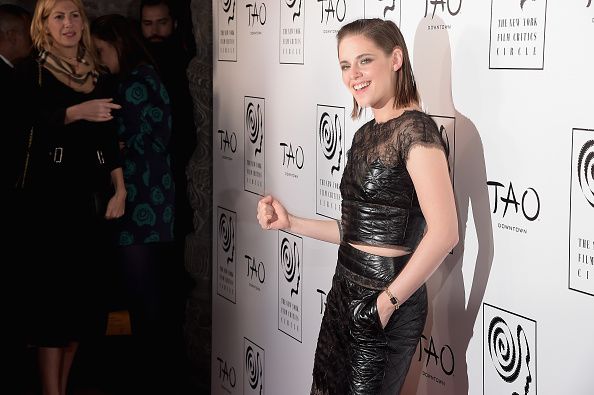 .
งานที่ 2 ของปี 2016 …
Kristen Stewart ร่วมงาน New York Film Critics Circle Awards : Jan 04,2016
ขึ้นรับรางวัล  Best Supporting Actress จากเรื่อง Clouds of Sils Maria
งานจัดขึ้นที่ TAO Downtown , New York
.
.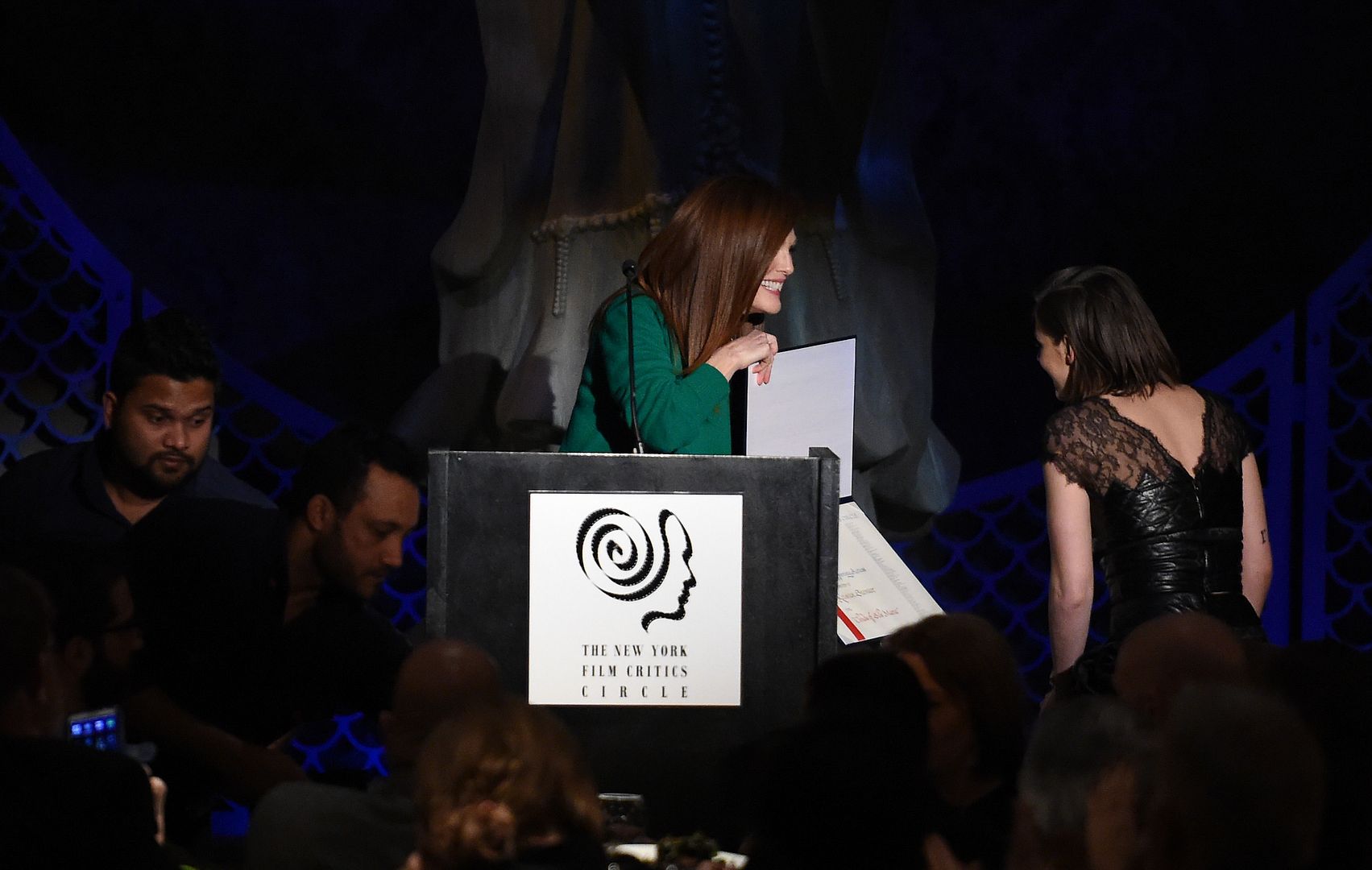 /
Julianne Moore เป็นผู้มอบรางวัลให้กับ Kristen  ก่อนขึ้นเวที Julianne หันมาหอมแก้ม Kristen และ บอกกับ InStyle ว่า
"Kristen นำความจริงจังและจริงใจใส่ในทุกอย่างในชีวิตของเธอ ไม่ว่าจะเป็นการงาน มิตรภาพ หรือความสัมพันธ์ในโลกโลกนี้"

ขึ้นบนเวที Julianne กล่าวถึง Kristen ก่อนมอบรางวัลว่า
"ขอบคุณพระเจ้า ฉันคิดว่าฉันจะเมาก่อนที่จะขึ้นมาบนเวทีเสียอีก เมื่อไหร่ก็ถามที่ฉันพูดถึง Kristen Stewart ฉันก็จะต้องบอกว่า ฉันรู้จักเธอมาตั้งแต่เธออายุ 12 ปี มันเห็นได้ชัดมากกับความสามารถที่มากล้นของเธอ เธอได้กลายมาเป็นดาราดังของโลกในขณะที่เธอยังคงความเป็นตัวของตัวเองไว้ไม่เปลี่ยนแปลง พร้อมกับความสามารถของเธอ  ฉันได้ใกล้ชิดมากๆ กับความสามารถนั้น และนั่นเองที่คุณจะบอกได้ว่าใครกำลังเสแสร้งหรือไม่ เชื่อฉันเถอะไม่ใช่เธอแน่นอน ฉันเคยได้เห็นเธอหน้าแดงเพราะอารมณ์ ฉันเคยซับน้ำตาให้เธอ และความสุขที่รู้สึกได้กับเธอในฐานะนักแสดง และฉันรู้ว่านั่นคือสิ่งที่โยงใยซึ่งทุกคนในห้องนี้กำลังสัมผัสได้เช่นกัน… เธอเป็นเพื่อนของฉัน ฉันรักเธอ และ ขอบคุณมากๆ ที่รับรู้ถึงความงดงามในการแสดงของเธอ"
.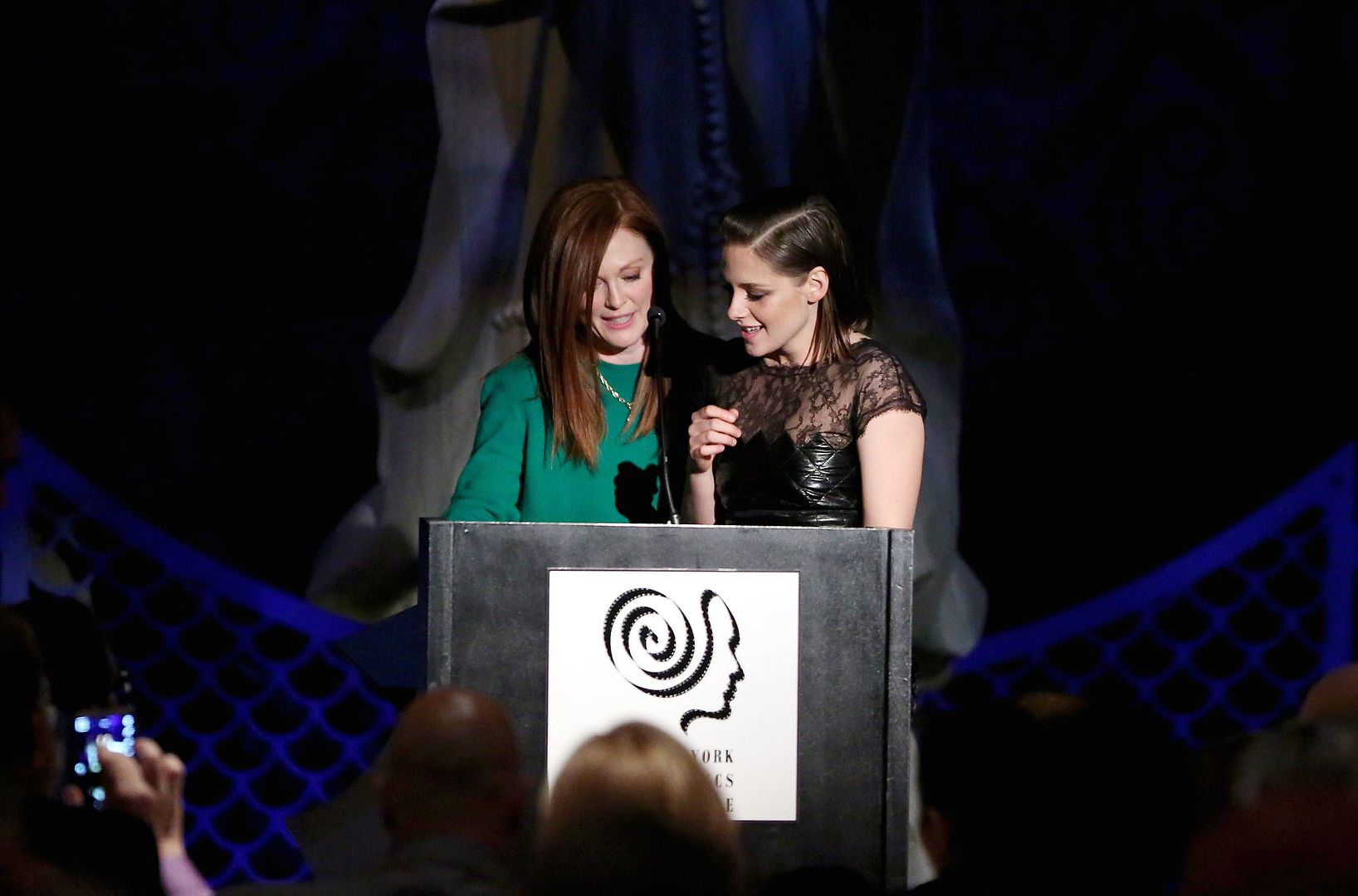 .
Kristen's acceptance speech
"Hey guys , That was really sweet, " Kristen ตอบกลับ Julianne  พลางปาดน้ำตา .. "ขอบคุณมาก Julie. Thanks babe ..  มันมีความ หมายมากๆ ที่ได้รับรางวัลนี้ ฉันเคยได้รับรางวัล Popcorn จาก MTV หรื อะไรแบบนั้น มาหลายครั้ง แต่ครั้งนี้มันเป็นอะไรที่แตกต่างไปนิดหน่อย , ขอบคุณมากจริงๆ หนังเรื่องนี้ ฉันได้ทำงานกับ Olivier Assayas ผู้กำกับเรื่องนี้  Charles Gillibert โปรดิวเซอร์เรื่อง On the Road ที่ฉันแสดงเมื่อสองสามปีก่อน  และเขาทำให้ฉันได้รู้จักกับผู้คนที่ฉันควรจะได้ใช้เวลาทำงานด้วย มันเป็นมุมมองที่ดีสุดยอด ฉันต้องขอบคุณเขาจริงๆ..  Clouds of Sils Maria เป็นหนังที่หนักใช้ความคิด  นิ่งๆ ค่อนข้างจะย้อนแย้ง ไม่สุดโต่งไปในแนวไหนๆเลย  และมันก็ออกฉายมาตั้งแต่ปีก่อน นี่มันบ้ามากๆ ขอบคุณมากๆ และทีมงานกองถ่ายของเราก็เก่งมากด้วย เมื่อคุณนำผู้คนที่เก่งและใช่ในการบอกเล่าเรื่องราวมทำงานด้วยกัน สิ่งดีๆ ก็เกิดขึ้น ..ขอบคุณมาก สำหรับคืนนี้ ..Bye."
.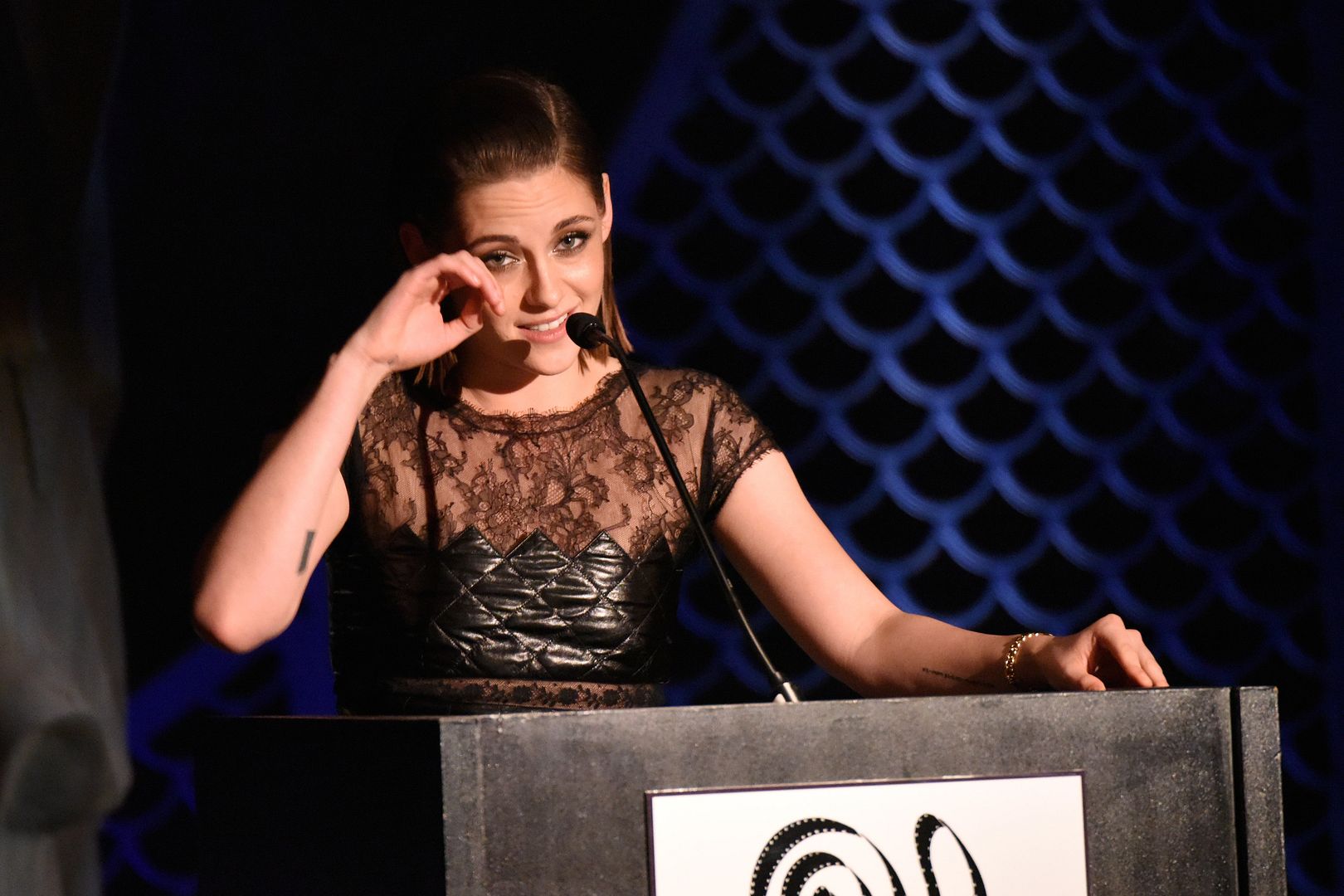 ,
Kristen คิดว่ามันประหลาดดี เพราะ

CoSM พรีเมียร์ที่ Cannes ตั้งแต่ปี 2014

ผ่านมาปีกว่า หนังจึงจะมาได้รางวัลจาก Hollywood .. จะมีใครขึ้นต้นว่า .. Hey guys .. และ จบท้ายว่า Bye .. บนเวทีแบบนี้บ้าง … เหมือนกับจะมีใคร ไอกระแอมเสียงดัง บนเวทีอสสการ์ หรือ ถือไม้พยุงเท้าขึ้นเวทีออสการ์ถ้าไม่ใช่ Kristen Stewart
,
.
Kristen with Julianne Moore and the Legend : Susan Sarandon
.
Kristen with Julianne Moore and Saoirse Ronan (รับรางวัลจากเรื่อง Brooklyn)

/
Kristen สวมชุดของ CHANEL Pre-Fall 2016 , รองเท้าของ CHANEL

Hair by  Harry Josh  | Make Up by  Linda Hay
.
ความหมายรอยสักใหม่ ของ Kristen  "One More Time With Feeling" มาจากเนื้อร้องของเพลง "Don't Leave Me" ของ Blink 182 ซึ่งเป็นเพลงโปรดของ Kristen ที่เธอเคยให้สัมภาษณ์กับ   ELLE ในช่วงโปรโมท Still Alice ที่ NYC : Jan 2015
.


.
.
More …. …..
/
/
Julianne: "Well, listen, you know, I'm happy to have the opportunity to talk about Kristen. I always like to mention that I have known her since she was 12 years old. You know, this is a way to state my primacy as an actor, and my own importance. Like you say, "Oh, yeah, I've known Kristen since she was 18," and I'm like, "Yeah? Yeah? I've known her since she was 12." But it's also a way to give me a frame to talk about her tremendous abilities and how obvious they were, so very early on. My husband, Bart Freundlich, cast a 12-year-old Kristen in his film [Catch That Kid] and would come home every day, telling me how amazing this little kid was and how she was going to be a giant star. No kidding, that's what he'd say. And then he'd show me the dailies so I could see for myself, the emotions that she had at her fingertips, and her inability to be anything less than completely authentic and alive onscreen.
And this authenticity extends to her personal self as well. Kristen brings an intensity and a truthfulness to absolutely everything in her life, her work, her friendships, and her relationship with the world. She has managed to become a global star while remaining very much herself, with her talent intact. And I've been very, very close to that talent, and that's when you can tell whether or not somebody's faking it or not, and believe me, she's not. I've seen her skin flush with emotion; I've wiped tears off her face and experienced the sheer pleasure of connecting with her as an actor, all the while knowing that that's the connection everyone in the audience is feeling as well. In Clouds of Sils Maria, the movie she's being honored for tonight, Kristen is achingly alive, palpably emotional, utterly practical, totally normal, and incandescent onscreen. In short, she is nothing less than what I expected of her when she was 12 years old. She is my friend, and I love her, and I thank you for acknowledging this beautiful performance."
And if we weren't all swooning already, Kristen Stewart ambled up to the stage to give Julianne Moore a hug, then wiped away her tears. She said:
Kristen: Hey, guys … That was very sweet, thank you, Julie. Um, it means a lot to receive this from you (the NYFCC). I've received a lot of popcorn, MTV Popcorns [at the MTV Movie Awards], stuff like that, but this is a little different. No, really. Thanks. Uh, this movie, it's really lovely. I worked with this director, Olivier Assayas directed this. Charles Gillibert produced On the Road, which I did a couple years ago, and got involved with us, and he's just put me in contact with people who I should be spending my time with, really incredible vision and that's what I love him for … This movie is really thoughtful and quiet and kind of diagonal and not extreme in any way. And it came out like a year ago! So this is nuts. And thank you so much, it really means a lot, and our crew was incredible, and when you get the right people together who want to tell a story, good things happen. Thank you so much. Bye.
Photocall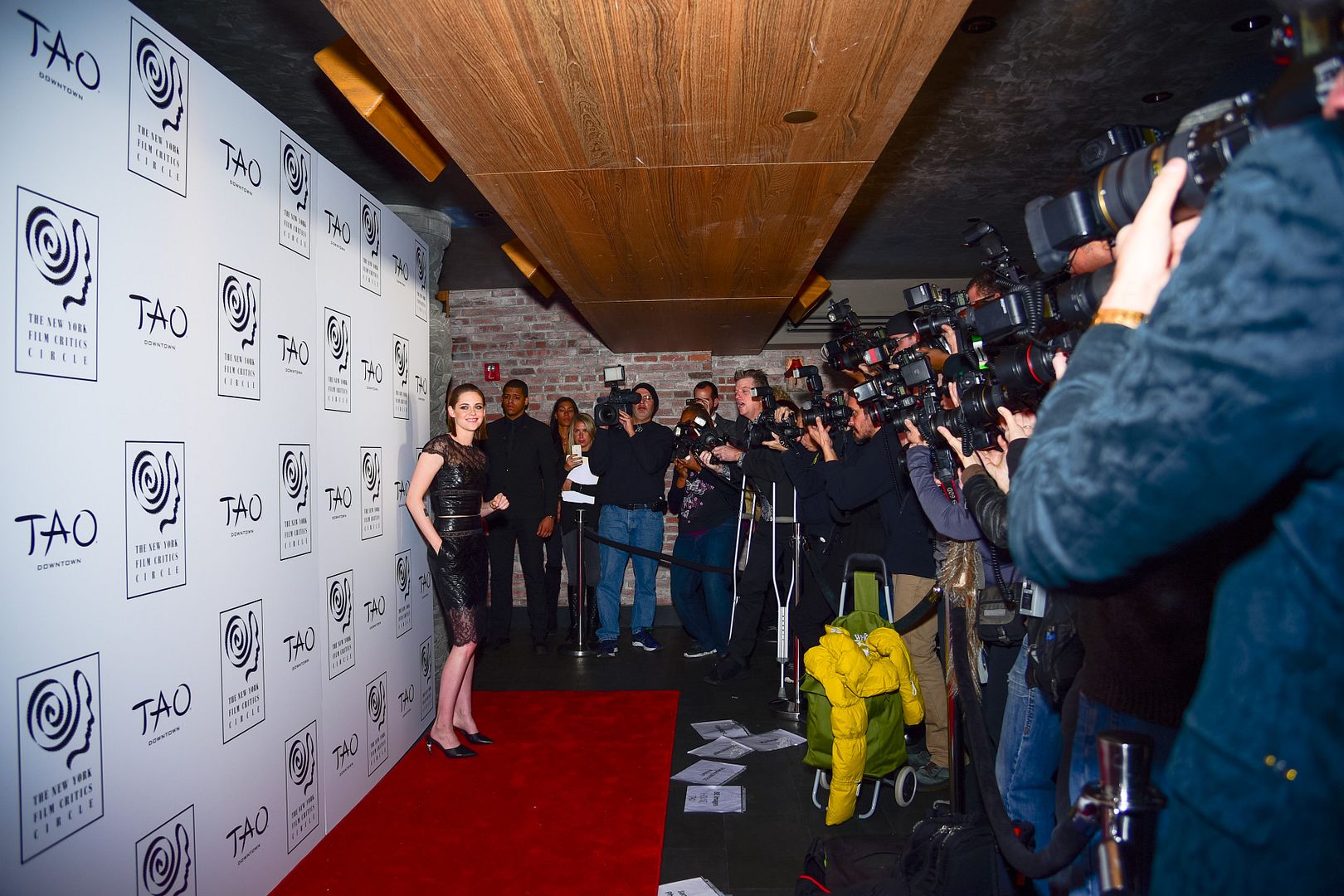 /
On Stage : Julianne Moore Presenting The Award to Kristen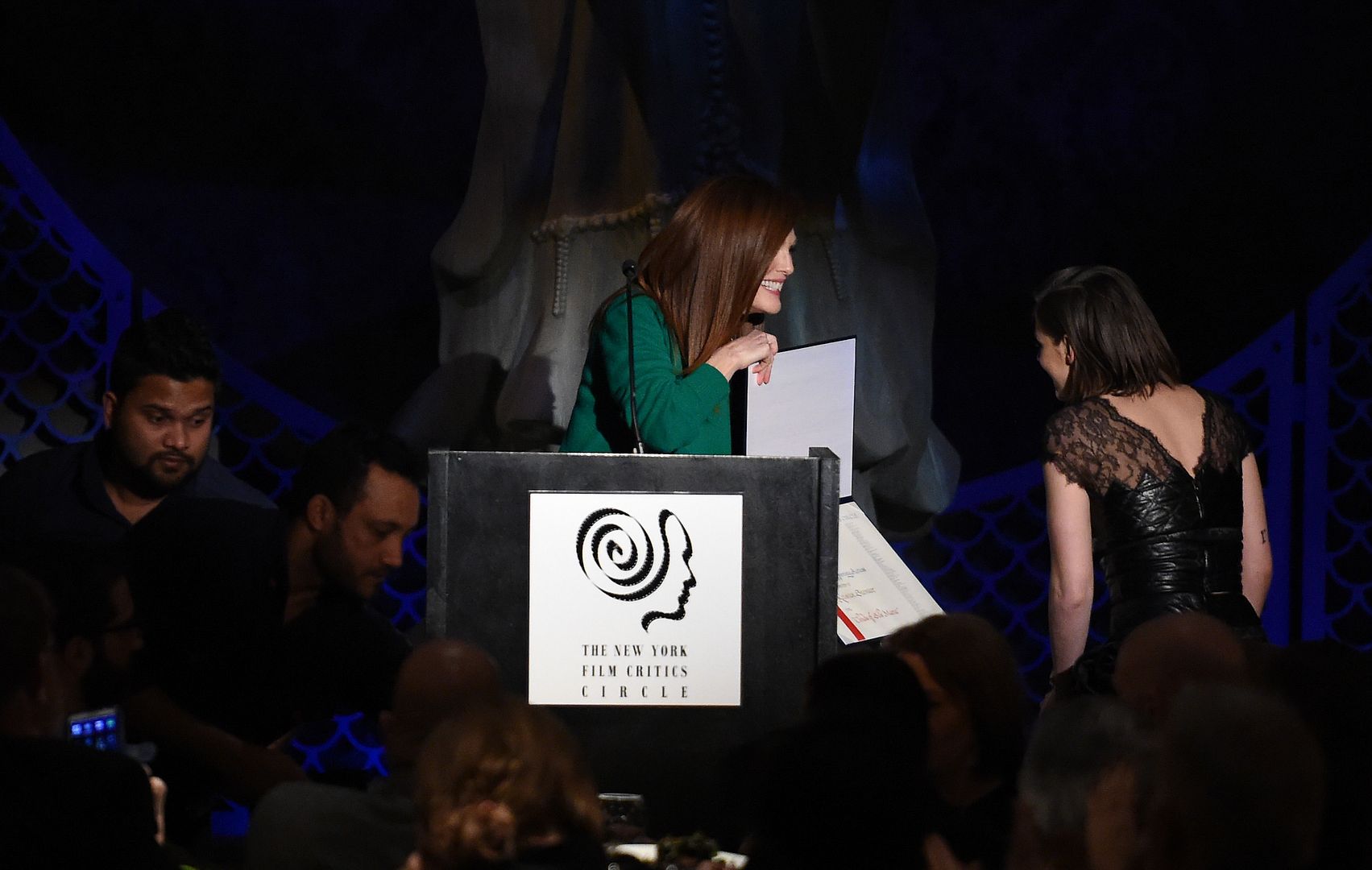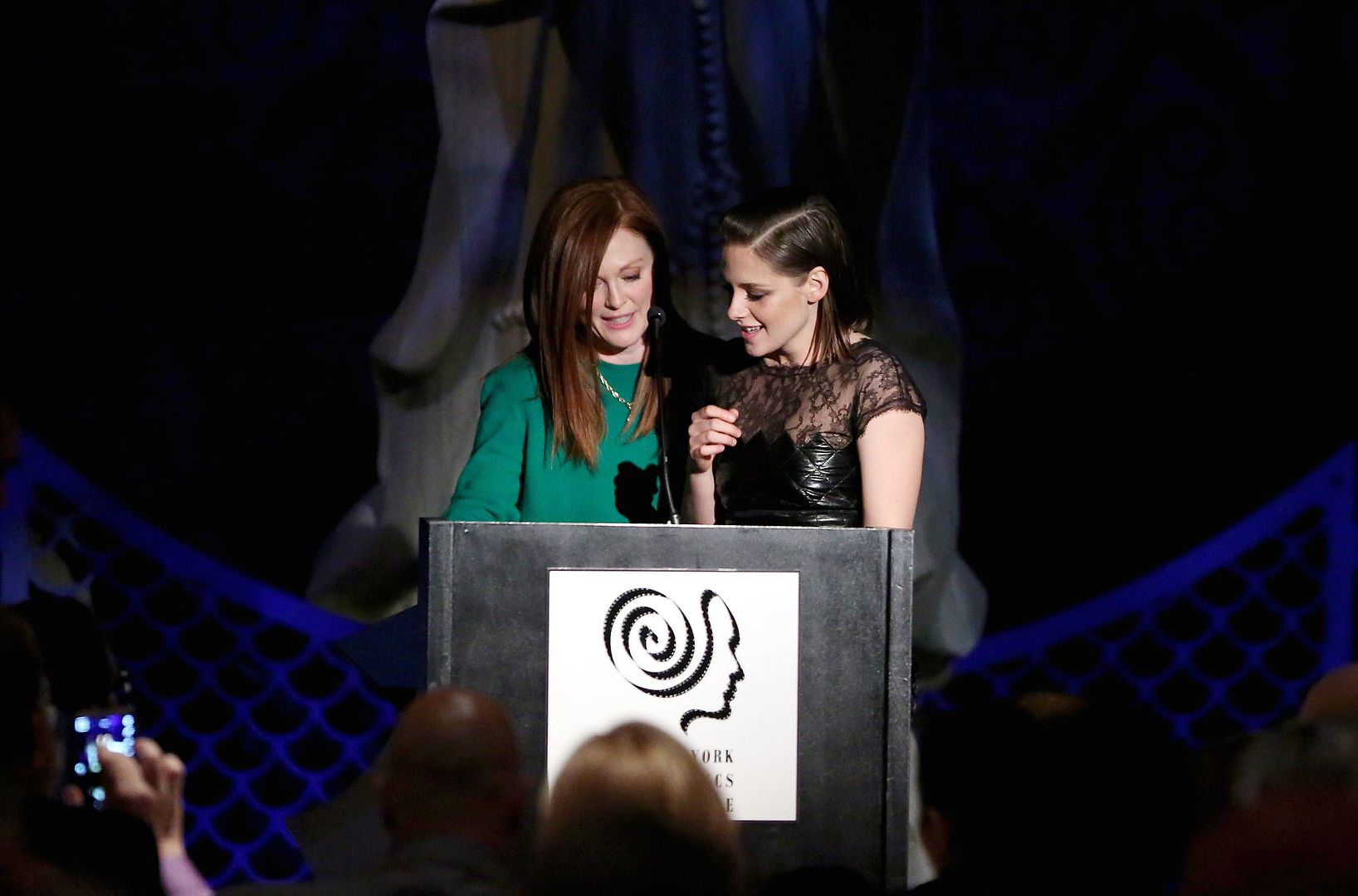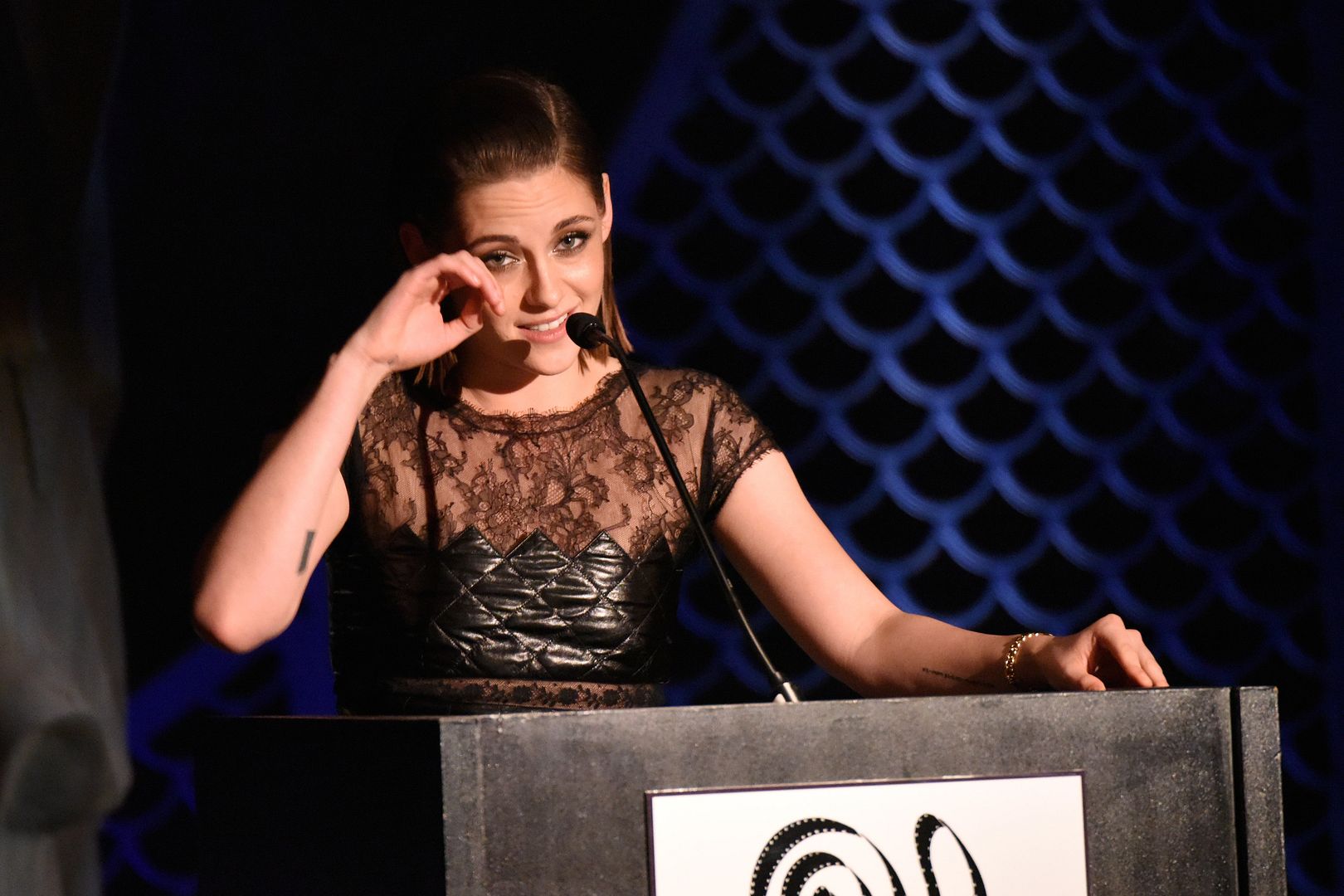 .
Inside the Gala
.
 HQ / MQ มากกว่า 500 รูป ตามไปเก็บรูปได้ที่  @AdoringKS และ KstewartBR
Media Pictures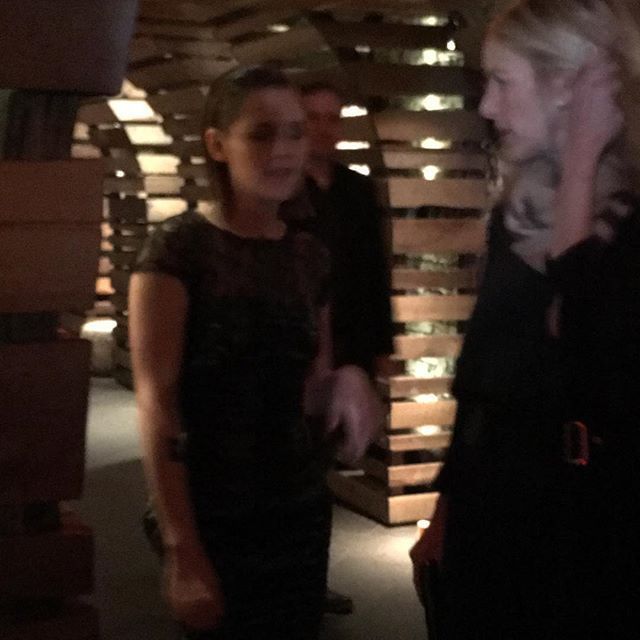 /
Back Stage
/
.
Videos : Arriving

Some video of #KristenStewart on the red carpet @TAOdowntown @nyfcc pic.twitter.com/GsiUUYgFXp

— The Knockturnal (@_TheKnockturnal) January 5, 2016
.

.
Leaving Video :  HERE
.
Source :  HQ / MQ Pictures by @AdoringKS &  KstewartBR

Media Pictures :
/..
 /
.