Copenhagen @ 19:32 CET
/
.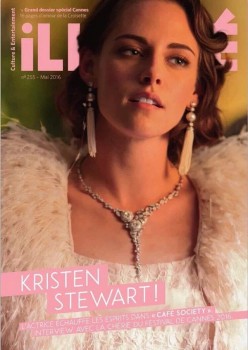 /
Bella Ciao?
Made more 'feminine' in Woody Allen's Café Society, is Kristen Stewart saying goodbye to her legendary ability of seducing as an evanescent tomboy? Not likely.
Woody Allen wanted her more feminine than ever. Bare legs under very short skirts at times, covered by a sheath sometimes or with a fur stole over the shoulders. In Café Society, we are far from Bella's eternal hoodie (Twilight), the Gothic princess who turned her into a star – the same she wears like a second skin in her "real life", preferring grunge rags rather than the razzle-dazzle of a pretty girl. But if Allen managed to turn her into a coquette doll, he's faced with a reality about the actress: She's totally indifferent to the noise she creates with her beauty, yet deafening. She imposes, against all dogs and everyone filming, to keep a low profile when it comes to her ability to seduce spectators, in the blink of a mint-colored eye, covered by a dark strand of hair. So yes, when Vonnie appears in Café Society, it's immediately implied that she will be (once again) the object of every desire. That every man in the story will fall into her arms or into a deep sadness if she doesn't want them. But quickly, the discreet and passive nature of the actress that we love and are looking for takes the upper hand. And we're faced again with the tomboy with the worried eyes, this young and awkward look, and that sweet smile that gives Stewart a power which borders on bewitchment, on a spell and even on the pain implied by every attractive slaps.
.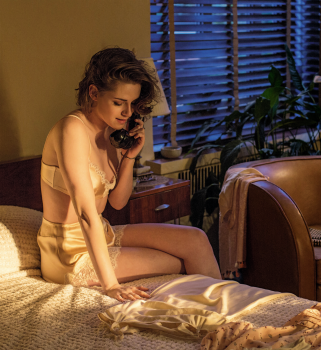 /
,
"ฉันชอบเดินพรมแดงที่ Cannes ที่สุดในโลก เพราะอะไรรู้ไหม ? เพราะคุณไม่ต้องคุยกับใคร และไม่มีใครมาถามอะไรคุณ คุณไม่ต้องเดินขึ้นบันไดไปคนเดียว คุณจะเดินไปพร้อมๆ กับเพื่อนนักแสดงทั้งหมดรวมทั้งผู้กำกับด้วย แล้วคุณก็เข้าไปนั่งดูหนังในโรง คุณรู้สึกได้ถึงการให้เกียรติ แม้ว่าทุกคนจะไม่ชอบหนังที่คุณแสดง แต่มันก็จะไม่เป็นไร มันยอดมากๆ" : Kristen Stewart