Bangkok @ 14:41 BKKLT
.
Summit / LionGate ทำปฏิทิน Twilight Forever 2014 ออกมาควักระเป๋าเงินของ TwiFans

.
/
"Celebrate the supernaturally successful Twilight Saga all year long!
This 12-month wall calendar is packed with gorgeous,
full-color images of Edward, Bella, Jacob and all your favorite characters
from the movies, and even has an area for notes."
.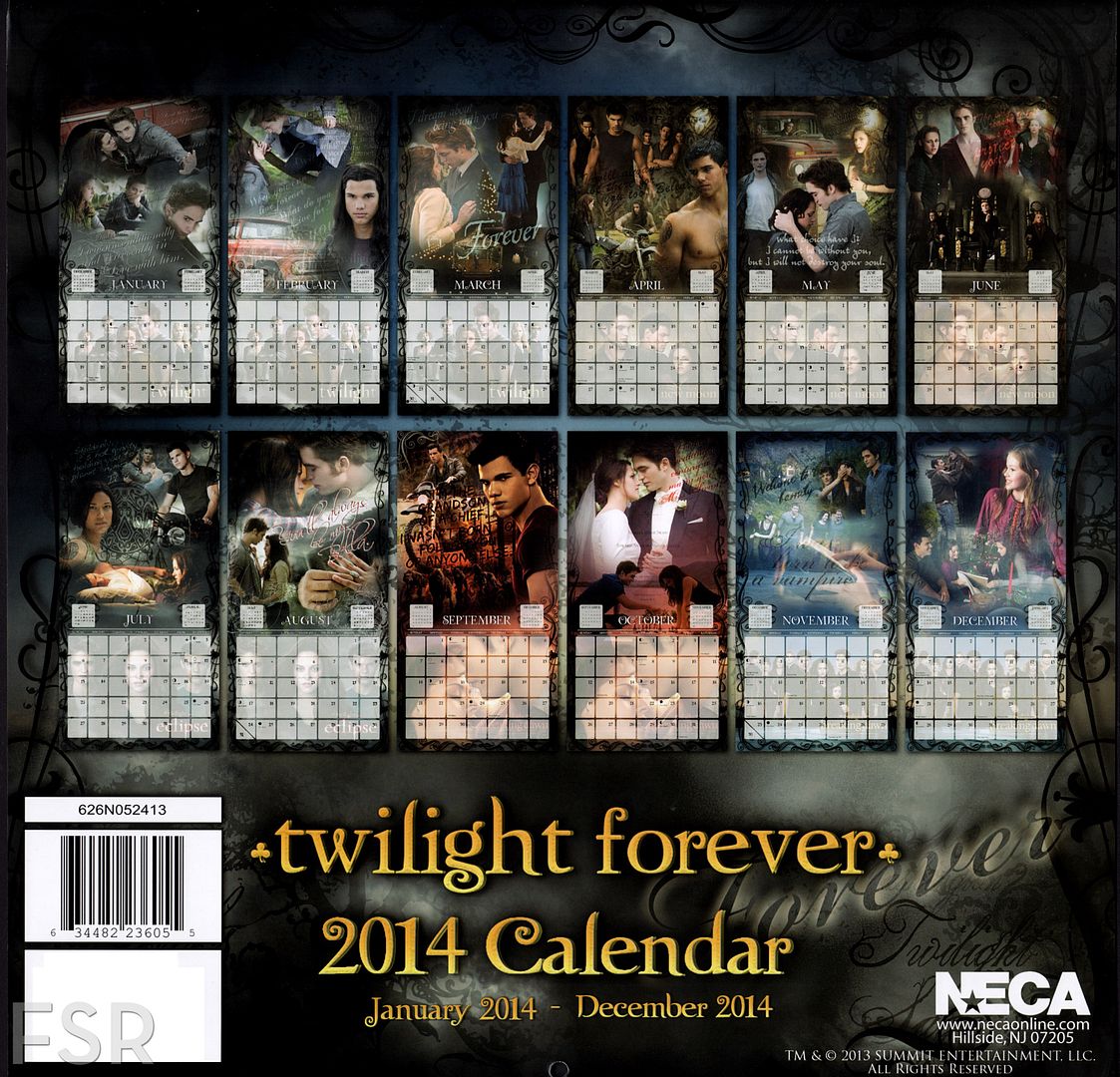 .
สั่งซื้อได้ทาง >>  Amazon.com ($22.99 ประมาณ 700 บาท ยังไม่รวม tax และค่าส่ง)
.
Scans Credit to Via FashionScansreMastered
.
More Under The Cut
.