Brisbane
.
Kristen ให้สัมภาษณ์กับ ELLE South Africa
พูดถึง GABRIELLE CHANEL ดีไซเนอร์ผู้เป็นตำนานให้กำเนิดแบรนด์หรูในโลกแฟชั่น
เล่าถึงการไปถ่าย โฟโต้ชู้ทของ Chanel ที่ Aubazine Abbey  แคว้น Corrèze  ฝรั่งเศส เมื่อ June 2017
.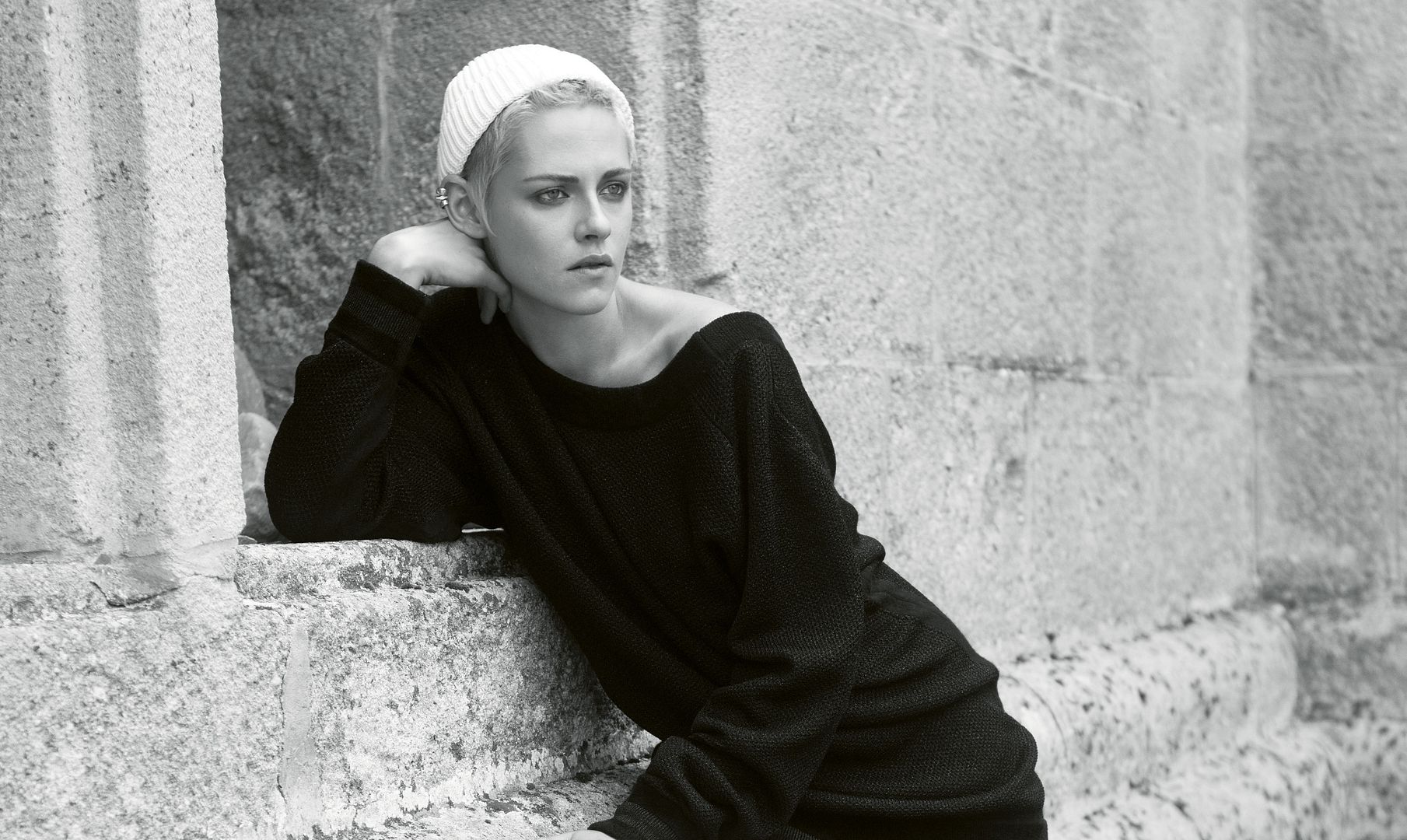 /
Discover Gabrielle Chanel through Kristen Stewart
A CHANEL ambassador since her encounter with Karl Lagerfeld for the 2013-2014 Paris-Dallas Métiers d'Art collection, actress Kristen Stewart is the face of the new fragrance GABRIELLE CHANEL. Launched this month, the fragrance is a homage to the real Coco Chanel, Gabrielle being the name which appeared on her birth certificate. Who better to front the campaign than Kristen, whose rebellious spirit is reminiscent of Gabrielle's. Like the fragrance and inventor, she is passion, style and freedom personified.
Ahead of my trip later this week where I will be traveling to France to discover more about the creation of the fragrance, we're sharing this interview with Kirsten about her experience shooting the campaign in Aubazine, where Coco Chanel once lived.
 /
More … ….
/
.First, how was your journey in Aubazine? How did you find the place, the atmosphere?
Kristen Stewart: Being in any space that she inhabited is atmospheric. Maybe because it's something that we're all interested in, so we project her on every wall and around every corner, but the whole time you're wondering if she sat on that step, or where she went and wrote in her journal; where all these ideas came from. It's cool to visit a place of conception. Essentially, that was it. The whole time I was there, I was wondering where she sat most of the time, you know: that tree was there when she was here; she's probably picked cherries off of that tree. It's cool to walk in her shoes, so to speak.
I saw the pictures and I found there was an atmosphere of peacefulness. Did you feel it or absolutely not?
KS : It was such a lovely day. We were a group of maybe fifteen people at this immense space. We didn't feel like we were making pictures to sell a fragrance. Those images are very captured. I didn't feel like I was taking pictures; I was just being in the space, and she was with me and we were just there. You're right though; I saw them too and they look thoughtful, rather than showy in any way.
Could you live in this very quiet, lonely kind of place? Or is it just not for you?

KS : For a minute. I have a lot of different aspects of myself. I feel like part of me wants to say "yes, I could do that", but then I know that I have a million different other things that I want to do. It's lucky that I'm an actress because I get to live and really commit to a lot of very different experiences. But yeah, for a moment, absolutely; it's genuinely a very serene place. It's really great!
Before the GABRIELLE project — before the bag and the fragrance— did you know all of these stories about Gabrielle?

KS : I've learned everything throughout the course of this whole experience, even before the GABRIELLE thing. We're talking about Gabrielle Chanel every time I work for CHANEL. Her influence doesn't go; she's still here. Everyone who works for the house loves her as if they know her. Karl Lagerfeld asked me to play her role in the short film Once and forever. The entire time we were working, people had to come over and tell us to keep shooting, because he couldn't stop talking and teaching everyone about her and what her life was like. Details, details, details: he's obsessed with details! So, I've received a massive CHANEL education. Just being around these people, it's what they care about, so it's always coming up.
Do you have anything in common with Gabrielle in life, in the way you think, in the way you work, maybe? Do you feel close to her?

KS : I think we're probably very, very different. And it's hard to lay claim to some of the attributes that I admire in her because it sounds self-aggrandizing and silly to claim that you are driven, committed to authenticity and unabashedly yourself, and all of these things. But, as successful as her mark on the world has been —not just in fashion, but really just artistically— her life really went up and down. There was a lot of turmoil and not everyone loved what she did all the time, but she still did it and she never stopped. And her work ethic is astounding and I would like to say that that's how I want to live.
What is the most important thing you will remember about Gabrielle and maybe Aubazine?

KS : I think that the idea that other people regard her as a rebel but that is clearly an outsider's perspective. I don't think she was fighting anyone. I think that to be deemed rebellious is something that implies that there was an aggression behind it. There was an ease in her being herself; it was not di cult for her to be herself. Even in her style, in her clothing, in the things that she made, there is an ease. Nothing tries too hard. Everything just is what it is, very simply and very easily. That's the coolest thing. That's very cool!
..
Source : ELLE South Africa
.
.
/