Bangkok @ 11:12 BKKLT
.
/
.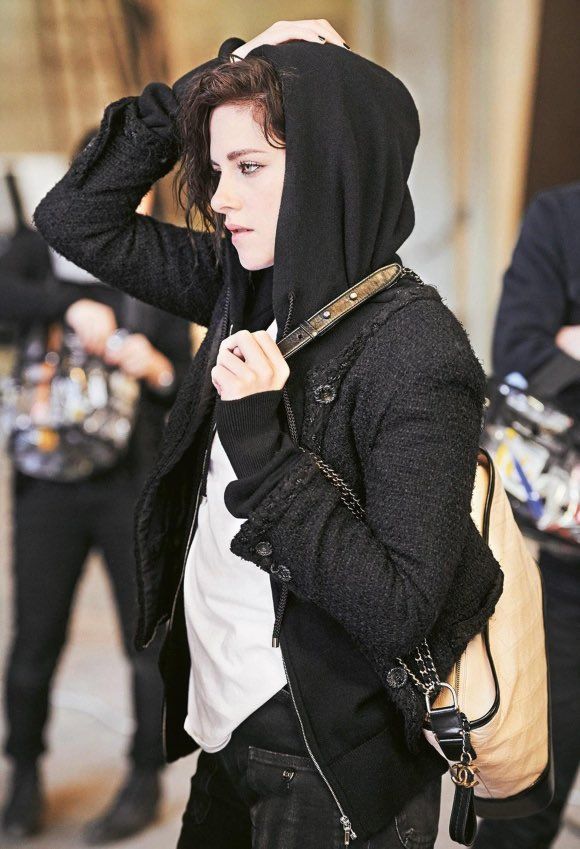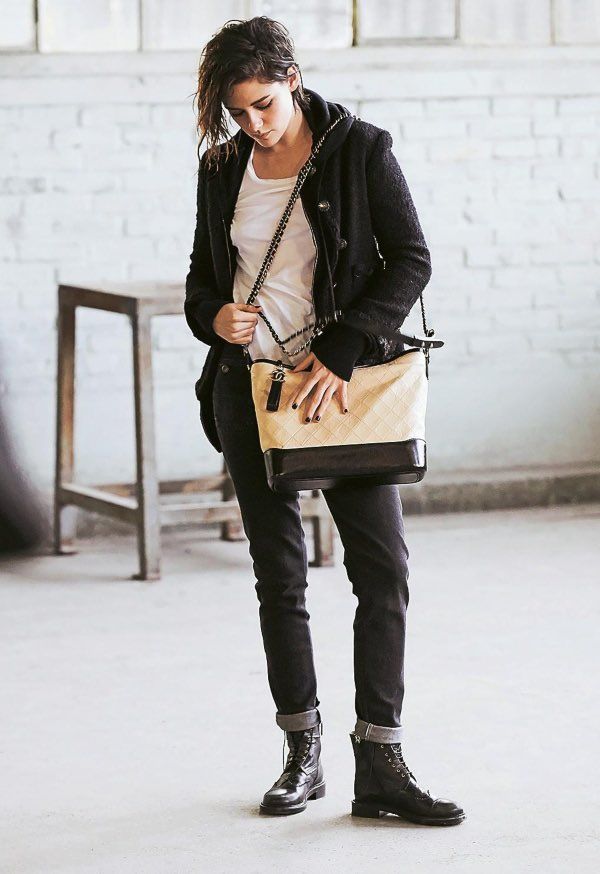 /
Video Teaser ของ Kristen โฆษณา กระเป๋า CHANEL "Gabrielle" Bag
จะเปิดตัว April 03,2017  กำกับโดย Daniel Askill แต่งหน้าโดย Lucia Pica
 .
/
More … …..
.
.
BTS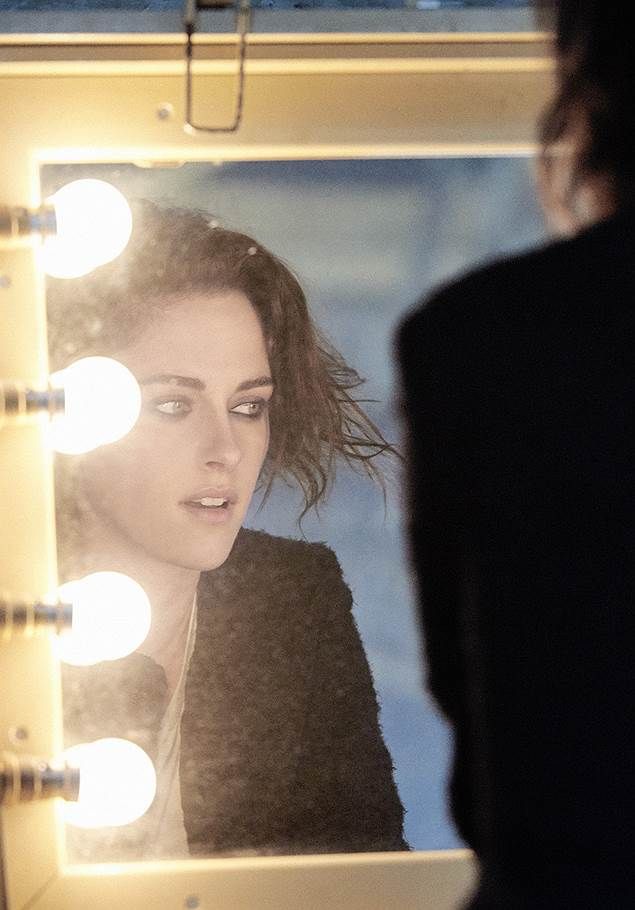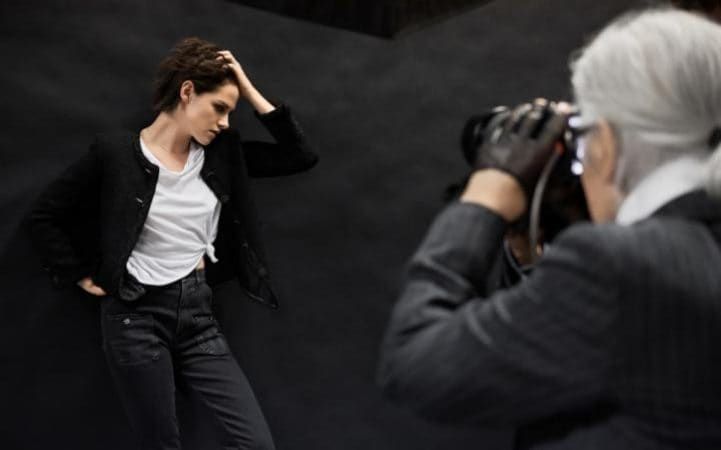 /
Following its debut on the Spring 2017 runway last year, Chanel has been gradually dropping campaign hints for its new Gabrielle handbag.
Back in November the house announced that Kristen Stewart would front the campaign and then earlier this year, Cara Delevingne, Pharrell and Caroline de Maigret were confirmed for the ads also. Today, the anticipation has been amped up a gear further with the launch of a series of 15-second teasers, starring each famous face individually.
Filmed by four different directors in four different locations, each star confronts the spirit of Chanel's founder in their respective teaser. In K-Stew's, the actress encounters a haunting version of Gabrielle in an eerily abandoned space, resplendent with a crashing glass chandler. 
 /
Slated to break worldwide on April 3, the ads also features Kristen Stewart, Cara Delevingne and Caroline de Maigret, each exuding a different allure — insouciant, streetwise and quintessentially Parisian, respectively.
Unveiling the campaign exclusive to WWD, Lagerfeld said he wished to show that the Gabrielle bag can be worn in "many different circumstances" — and why not by a man?
Lagerfeld noted that virtual reality goggles — which inspired the shape of the handbag — are used by both sexes. Indeed, at his fall 2017 ready-to-wear show in Paris earlier this week, the designer had male models — including his eight-year-old godson Hudson Kroenig, tote versions of the Gabrielle. Its double-chain handle permits multiple carrying options, including cross-body for greater security.
Lagerfeld characterized the campaign cast as friends of the house — each very connected to the times.
Stewart is a face of Chanel makeup and Lagerfeld has photographed her for several Chanel handbag and ready-to-wear campaigns. Also a house ambassador, de Maigret has a music label and is a producer, photographer and coauthor of the book "How to Be Parisian Wherever You Are: Love, Style and Bad Habits."
Stewart, now a regular in front of Lagerfeld's lens, calls the process "natural and instinctive for both of us."
"Seeing the satisfaction on Karl's face when everything comes together is always the highlight for me," she said. "Exploring the evolution of our creative relationship is one of the greatest privileges I've had as an artist. The result always feels as free as the process was."
The ads are to run exclusively as two double-page spreads — the first with a pack shot and a portrait, and the second with a lifestyle scenario. De Maigret, for example, is depicted barefoot in a Parisian apartment, while Delevingne totes a skateboard against a graffiti-strewn security gate.
All four wear black Chanel jackets and carry different versions of the Gabrielle bag.
In tandem with the print ads are four short films that are to debut on Chanel's web site and social channels.
The French fashion house has dubbed 2017 the year of Gabrielle, the name of a forthcoming perfume and also jewelry and watch collections inspired by the rebellious house founder.
/
 'I've gotten to know him,' Stewart told me. 'As an outsider I thought, "He's a character, he's a fashion designer, he's probably insanely pretentious." But the guy ended up being the total opposite of that.'
Their latest collaboration is for Chanel's new bag, the Gabrielle – the company's first big bag launch for three seasons. 'The look of the range is inspired by virtual-reality glasses,' said Lagerfeld.
Modern though it may be, the bag still boasts the label's trademark chain, quilting and CC logo. 'The handbag has a strong look, so the people who represent it have strong looks and personalities,' he explained.
The images from this shoot – with Lagerfeld as photographer – to publicise the Gabrielle offer a tantalizing glimpse of muse and designer at work.
'Seeing the satisfaction on Karl's face when everything comes together is always  a highlight for me,' said Stewart. 'He's a visionary.'
Source : CRfashionbook | WWD | The Telegraph
Photos : Via  @KStewartBR
/.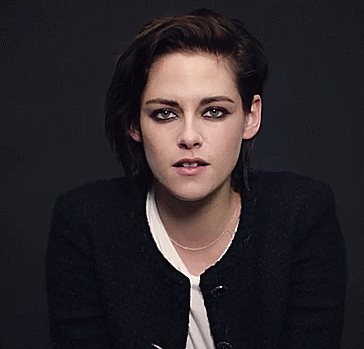 .

.
ย้อนอ่านทุกรายละเอียดได้ที่ CHANEL "Gabrielle
 /
Source : instagram Youtube Via Adoring Kristen Stewart
Via  @KStewartBR Via @robstenru |@miren_jo54
GIFs Via kristensource
.
.
,