Bangkok @ 23:34 BKKLT
/
/

.
Kristen Stewart on directing 'Come Swim':
'I'm not trying to prove anything'
/

/
More … ….
/
Kristen Stewart directed a film "Come Swim" about her past breakups…
(And maybe Robert Pattinson ?)

/
.
Kristen Stewart knows the kind of thoughts people are going to have about her directorial debut. And she's not especially concerned with them.
"I wasn't fearful in confronting what this was about," the star said of her new work, a short film titled "Come Swim." "I mean, I put a relationship right in the middle of it."
Stewart's fame these days comes primarily from two areas: her relationships, which draw the interest of tens of millions of people, and her studiously independent film work, which garners the ticket sales of, well, somewhat fewer.
Those two strands converge in "Come Swim," a piece that pushes the 26-year-old in ever-new artistic directions while also offering some of the clearest tea leaves yet about her closely guarded personal life.
The actress, who has determinedly done it her way since wrapping "The Twilight Saga" five (!) years ago, is continuing her Sinatran act with her eighth Sundance Film Festival appearance. Or is it her ninth? She can't remember.
Either way, this go-round is different. The former teen queen has for the first time come to the festival as a writer-director, for her new movie that was backed by, and will appear shortly on, the women-oriented website Refinery 29.
As she sat in a storefront media lounge here on a snowy Friday afternoon, wearing a leather jacket, burgundy Adidas sneakers and a generous amount of makeup, Stewart described the animating principal of the 17-minute film.
"I wanted to externalize a literally internal thought process," she said. "I read through poems of mine from the past few years and I was like 'I'm writing the same poem over and over. If I don't make this movie I can't move on.'"
Was that poem about lost love? Stewart didn't elaborate. But she did say it was informed by a breakup-related observation. "It's looking around at people every day and saying — screaming — inside 'How are you OK? I'm not OK!'"
"Come Swim" features a 30-ish man (Josh Kaye) in various states of desperation. He drinks liquids fervently — from a  water bottle, a sink, any source, really — but manages to slake his thirst. A woman's voice, meanwhile, bangs around his head, saying the same things and triggering his quenching urges. Themes of wetness and dryness run throughout — a man lying at the bottom of the ocean, or crawling parched across an expanse of sand. (The movie, it bears noting,  was scored by St. Vincent, a recent Stewart ex.)
Unapologetically awash in symbolism and inscrutable imagery, "Come Swim" could test Stewart's fan base, or at least divide it into two camps: those who devotedly follow her wherever she goes and those who want to see her in a more conventional story (or see her, period). As with Ryan Gosling's "Lost River," "Come Swim" makes few concessions to accessibility: it's a star saying they didn't build up all that leverage or wade through all that paparazzi muck not to earn a license for full-on experimentalism.
Not that its director sees the movie as impenetrable.
"Dude, it's totally about personal relationships," Stewart said, using one of her go-to sentence-starters. "Full-on heartbreak. I think it started in my mind as opaque. But in the end, it's clear. This is straight-on..I mean, I put a picture of the [main character's] girlfriend on the wall."
Stewart's own breakups, she said, were difficult — deeply, existentially so, ultimately jolting her from the many hours of acting work she took on to forget about them.
"These traumatic occurrences, they actually force you to think instead of being caught up in distractions," said Stewart, who in speech uses elliptical enthusiasms and a rapid-fire delivery, as if Wordsworth was roused from the dead and came back as a skater-girl. "That's what I wanted [with this film] — to all of a sudden say 'I realize I have a body and I'm alone and you're alone and we're all alone and we're all together in our loneliness.""
She said the process for the film began with a feeling.
"I started with an outline — no dialogue — about someone who knew what they needed but their system couldn't absorb that. They tried every day and just couldn't. Then the imagery just started appearing to me. And the film really began creating itself — it knew exactly what it wanted to be."
Though she didn't say that had anything to do with the fallout from her breakup with Robert Pattinson — "I don't want to reduce it to one relationship" — she may not have to. Stewart admitted that she'd been "thinking about [this film] for four years," a period that basically lines up with her high-profile split from her longtime "Twilight" costar.
That would give this film a certain riposte quality — a tacit statement to him, basically, that "no matter how hard I tried, I could never get what I needed." (Though unlike such famous subtextual song-based battles between exes — Taylor Swift and John Meyer, Britney Spears and Justin Timberlake — it's hard to imagine Pattinson retorting with a short of his own.) .. ประโยคสุดท้าย ..ขำอ่ะ .. จากสภาพของเขาขณะนี้ เวลานี้ ไม่มีทางเป็นไปได้อยู่แล้วอยู่แล้ว
Still, just because it came from a place of heartbreak, this film was not, Stewart said, innately a heartbreaking film.
"It's 'I need this bottle of water and every day I'm drying out.' But it's also what I finally recognized: 'I've been so crazy and all I need to go outside and it will be better. Because if you stay in here, it's always dark.'"
"I wanted," she added, "for this reconstitution to be glorious."
Was that slightly compromised by the fact that this movie saw a collaboration with St. Vincent — that the panacea for heartbreak was now tinged with the same? "I am," she said, "very good at compartmentalizing."
Stewart doesn't seem to be interested in giving up acting. But she does seem serious when she says getting behind the camera gives her a higher level of satisfaction.
"I've done movies as an actor that I go 'that's a piece of …," using a synonym for garbage. "And I can get past it. 'I had moments in it; no big deal.' As an actor, I'm not results-oriented — it's the experience. I can throw my hands up and say [to the director] 'That's your thing.' But as a director, it's different. I want this to be in my catalogue. And that's … exciting. It's 'There's nothing left to say.' I look at every one of these 17 minutes and I love them. It's all there. Mic drop."
Long-term she does want to develop "Come Swim" into a feature and has little concern about stretching its abstractions to feature length. "I could easily do 120 minutes," Stewart said.
She also is returning to directing more imminently. Her next movie is another short. Refinery 29 has again agreed to fund it, Stewart said, and it will be "pretty and dark and about gun control," done in the style of a music video, potentially built on an original song. Stewart will continue making trips to unorthodox wells. Whether other people drink is up to them.
/
/
Portraits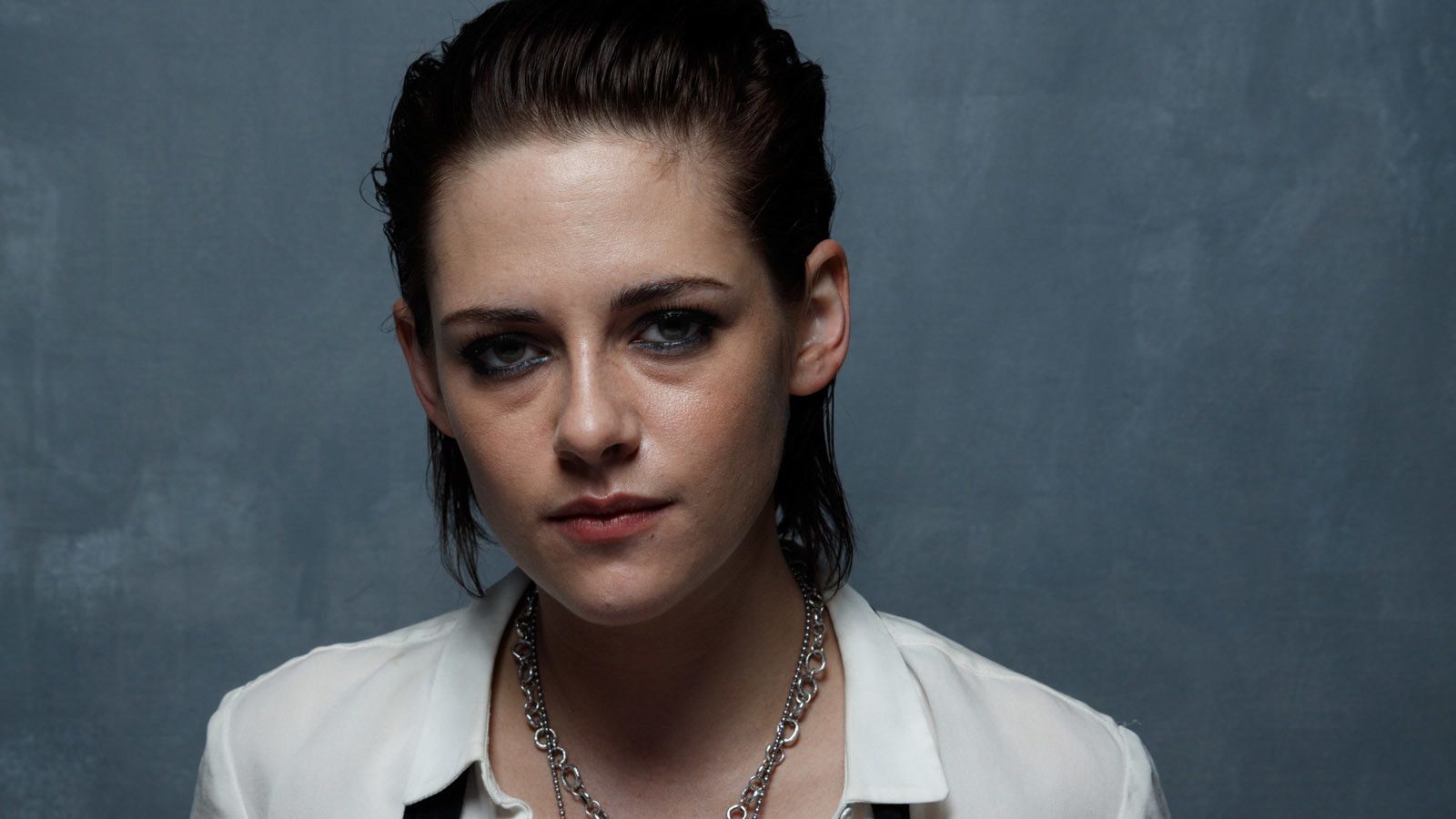 /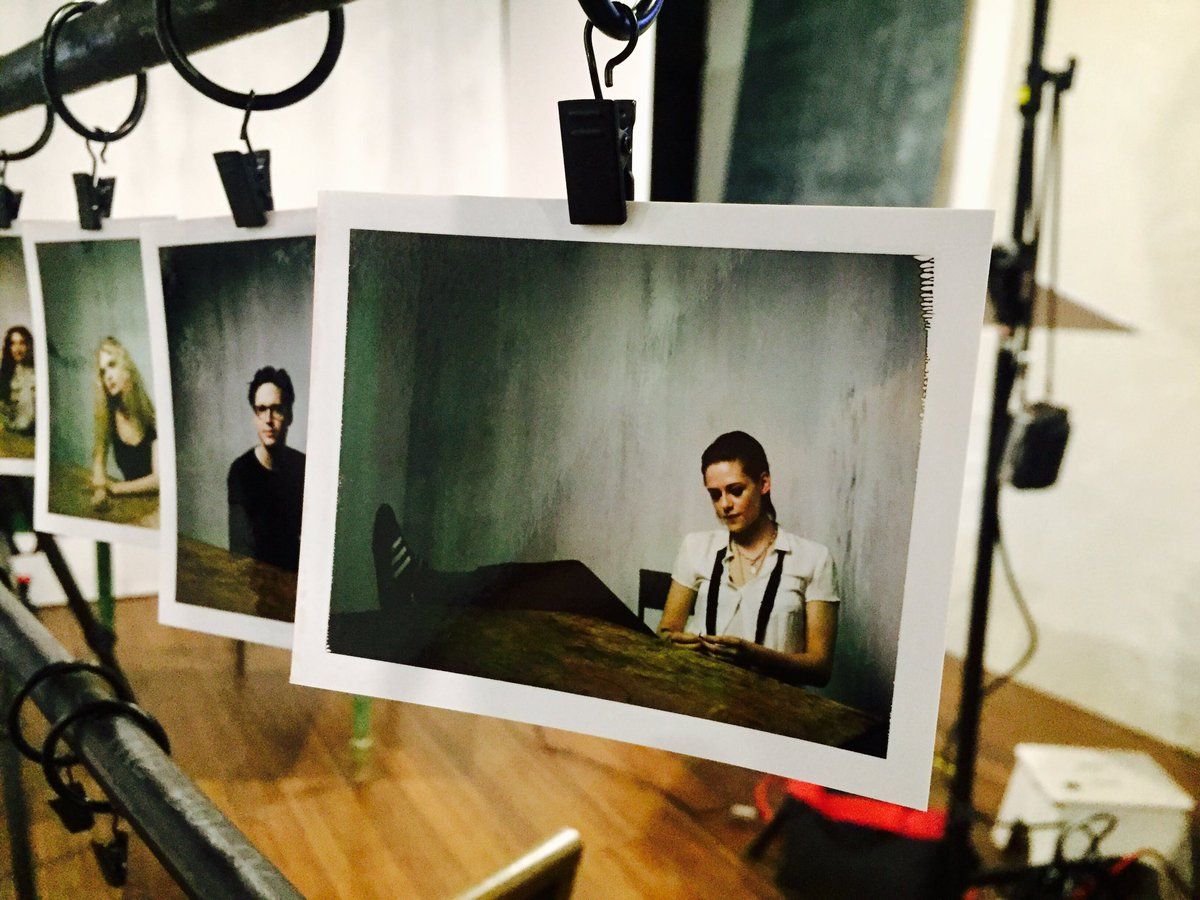 /
/
Portraits BTS Video
KStew, step dancers and a YouTube star in fun bts video from our L.A. Times studio at #sundance! @myung_chun pic.twitter.com/VJapvPYxZv

— Jay L. Clendenin (@jaylclendenin) January 25, 2017

.
Source : LATimes
Video : L.A. Times  Youtube Thanks to @Korita05
Portraits : L.A. Times HQ Via @KStewartBR
| @jaylclendenin's Instagram Via @Had2BKristen

Polaroid : www.trbimg.com | @jenyamato|Via  @Korita05
.
/
/