Bangkok @ 17:45 BKKLT
/
Portrait
Photographer : Austin Hargrave
/
"หนังสั้นที่ฉันจะกำกับเรื่องต่อไป มันจะต้องโดนมากๆ เกี่ยวกับการควบคุมการใช้ปืน" : Kristen Stewart
 .
Full Official Video
/
Stewart's first directorial effort, the short film 'Come Swim,' is premiering at Sundance.
Kristen Stewart is at the Sundance Film Festival with her directorial debut, a short film called Come Swim.
Stewart, of course known for her acting career, says she has wanted to direct long before she was acting. And she's already figured out what she'd going to make her next film about — and it's a timely topic.
"My next thing is going to kick ass. It's about gun control," she told THR while visiting The Hollywood Reporter's Sundance lounge, adding that Refinery29 has signed on to make the film (Come Swim was produced via the Refinery29′s Shatterbox Anthology).
Stewart came to THR's lounge on Friday, just after Donald Trump had been sworn in as president. Politics was very much on the minds of many at the festival.
"You don't have to be a politically involved person to be uber aware of the fact that very basic humanitarian ideas are being so incredibly trampled on," said Stewart.
Stewart's first film Come Swim is described as a diptych of one man's day — half impressionist and half realist portraits.
"My movie is about some guy who goes through heartbreak and is super sad about it, and that was my friend thing I was thinking about for three years. And it feels really first-world white people problems, and I came here a little bit nervous about it considering the timing because people are going to be like — that doesn't matter," she said. "But I feel like things are going to shift in this really beautiful way."
/
More … …
/
.Sundance: Kristen Stewart to Direct Short Film on Gun Control


/
"I never wanted to be like, an actor … I was always really enamored by the process. Even as a tiny kid."

/
Kristen Stewart on Female Directors: "Just Make Stuff"
/
Kristen และ Rebecca Ford จาก The Hollywood Reporter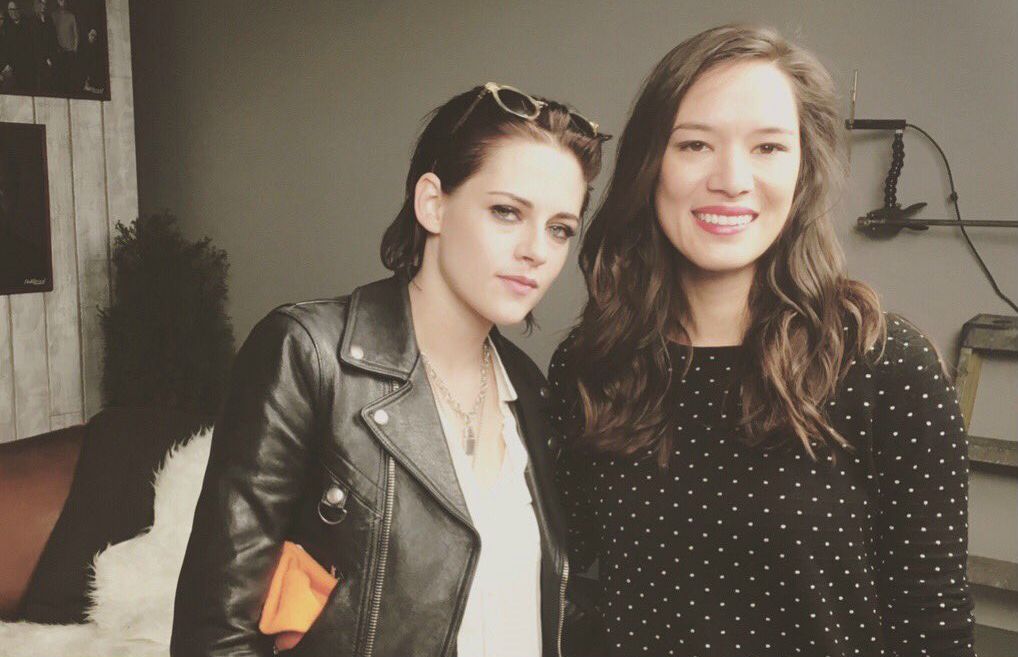 /
Source  : THR1 |THR_Facebook  Youtube Thanks to @Korita05
Photos : @THR |Rebecca Ford  Portrait : THR_Instagram
.
.