Bangkok @ 01:00 BKKLT

.
New Stills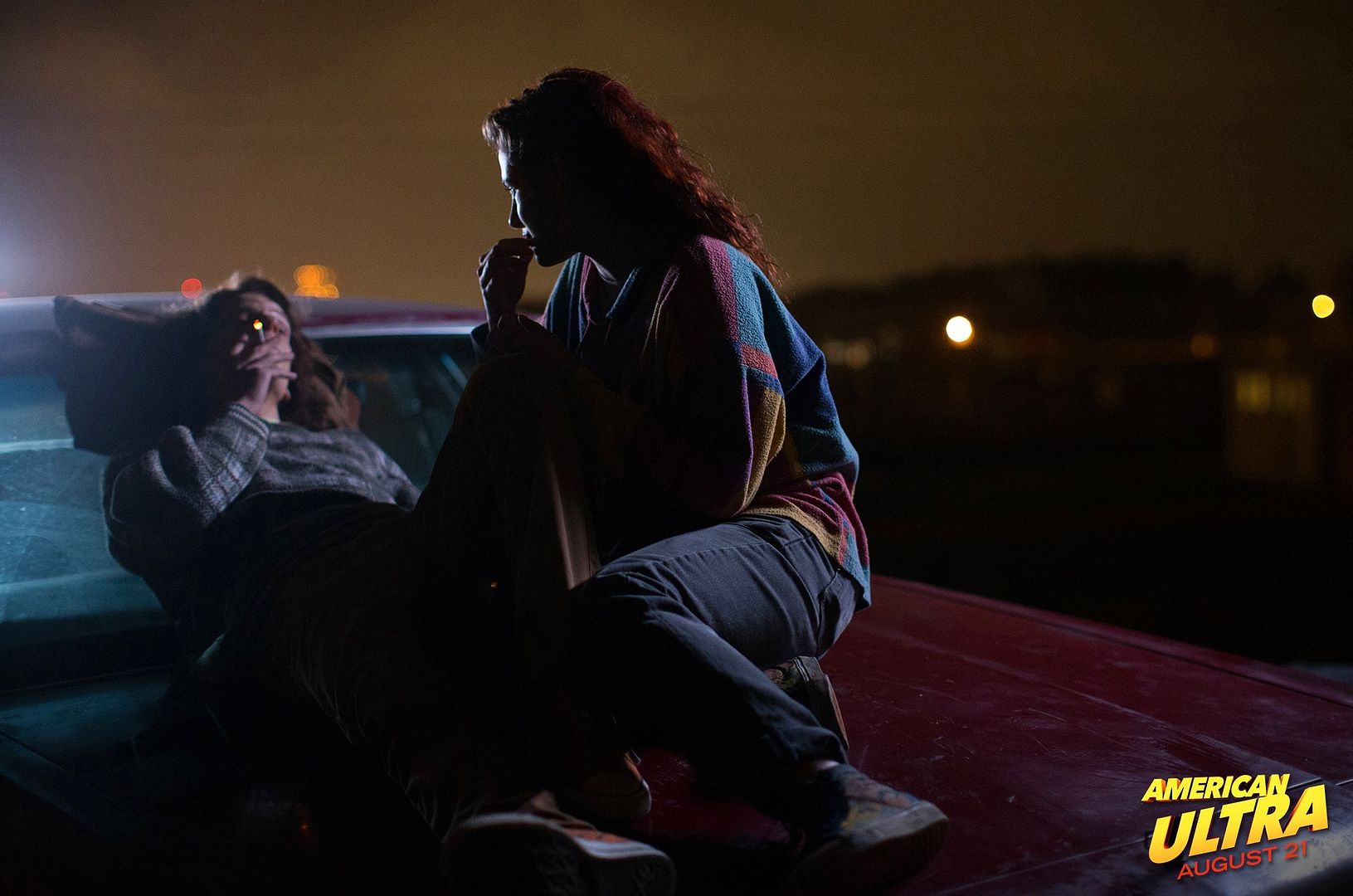 .

.
Source : American Ultra Facebook
,
.
New BTS Picture of Kristen, Jesse & director Nima Nourizadeh on 'American Ultra'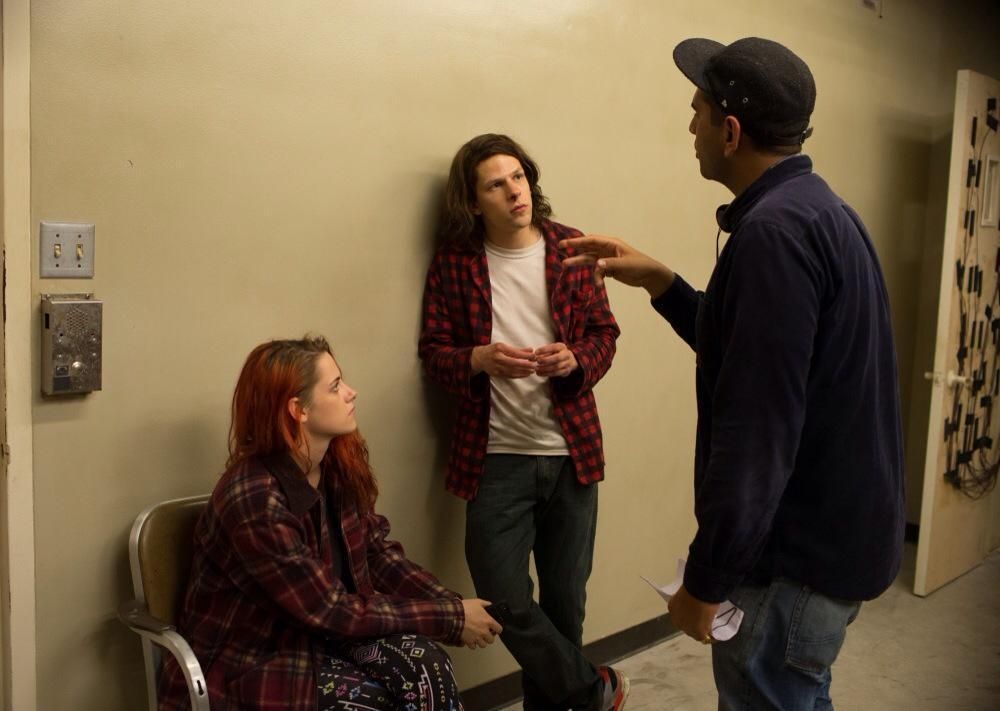 .
SOURCE :  REMSTARFILMS  Via @Mel45
/
]
'American Ultra' Production Notes and Cast interviews
.

/
American Ultra is a fast-paced action comedy about Mike [Eisenberg], a seemingly
hapless and unmotivated stoner whose small-town life with his live-in girlfriend, Phoebe [Stewart], is suddenly turned upside down. Unbeknownst to him, Mike is actually a highly trained, lethal sleeper agent. In the blink of an eye, as his secret past comes back to haunt him, Mike is thrust into the middle of a deadly government operation and is forced to summon his inner action-hero in order to survive.
Stewart admits she jumped at the chance to work with Eisenberg again. "We should make a movie together every five years," she says. "It's just so comfortable to work with him. He's hilarious and intimidatingly intelligent. And this script is so original. Imagine that your stoner buddy just turned into an expert CIA assassin and the chaos that ensues. It's an ultra-violent, in-your-face action movie, as well as an emotionally grounded love story, as well as a full-on slapstick comedy. I wanted to explore that with Jesse."
/
/
More … …
/
.
/
LONG SYNOPSIS
Mike Howell [Jesse Eisenberg] spends most of his time getting stoned, sitting behind the register of the Cash & Carry and writing a never-to-be-published graphic novel about a superhero monkey. Someday he'd like to take his bail-bondsman girlfriend, Phoebe [Kristen Stewart], to Hawaii—if he can ever overcome the inexplicable panic attacks he experiences whenever he tries to leave the city limits.
Unbeknownst to Mike, he is actually a sleeper agent created by the CIA, which has just targeted him for termination. As some of the agency's deadliest assets are unleashed upon his sleepy town, Mike's sympathetic former handler, Lasseter [Connie Britton], activates his latent skills, turning the mild-mannered slacker into a superhuman killing machine.
As Mike's once-simple life becomes an adrenaline-fueled chase, no one is more surprised than he is to discover his uncanny ability to turn even an ordinary spoon into a weapon of mass destruction. With an obsessed agent [Topher Grace] hot on his heels, the newly reborn super-assassin summons his inner action-hero to try and save himself and the love of his life from complete destruction.
American Ultra stars Jesse Eisenberg [The Social Network, Zombieland], Kristen Stewart [The Twilight Saga franchise, Snow White and the Huntsman], Topher Grace [Interstellar, That '70s Show], Connie Britton [Nashville, Friday Night Lights], Walton Goggins [Django Unchained, The Shield], John Leguizamo [Ridealong, Chef], Bill Pullman [The Equalizer, I